There is only two days left to get your own Texas Storm Chasers T-Shirt from TeeSpring! The shirts are $12.99 each and come in various colors and sizes. Get yours now to help support Texas Storm Chasers and have someone cool to show for it!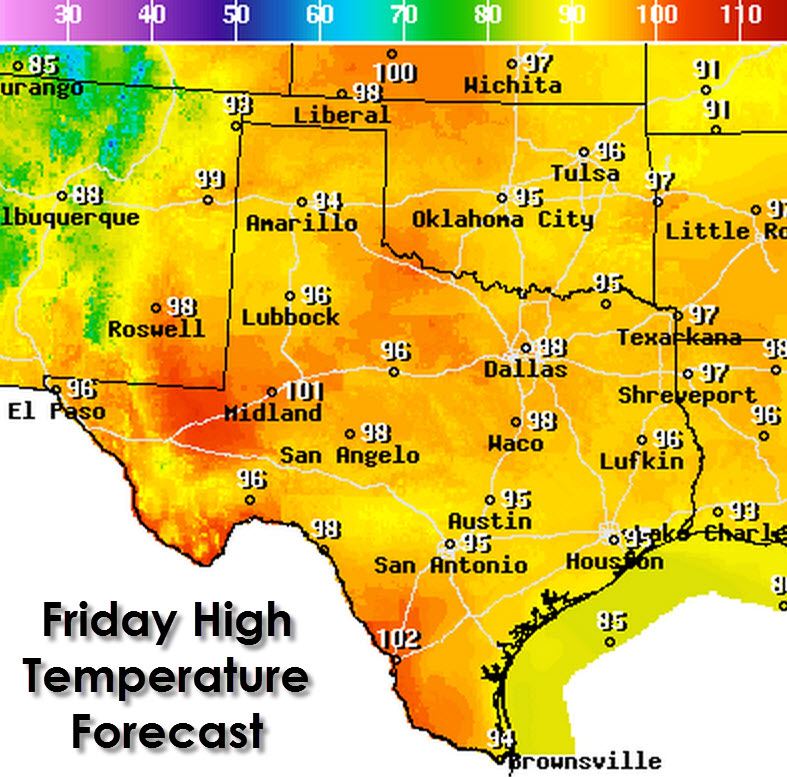 Congratulations on making it through another work week. We're upon yet another weekend and it most definitely will be a hot one. The weather forecast for today will not feature any changes. Temperatures will climb into the 90s and lower 100s for highs this afternoon. Temperatures will drop into the 70s for tonight across Texas.
Isolated thunderstorms are possible once again this afternoon and evening across the Texas Panhandle. A marginal severe weather risk exsists with the strongest storms. Gusty winds up to 65 MPH and quarter size hail are possible with the most intense storms today. Wind shear is weak and we'll be dealing with pulse-type storms. They won't stay severe long but will once again produce locally heavy rain and frequent lightning.