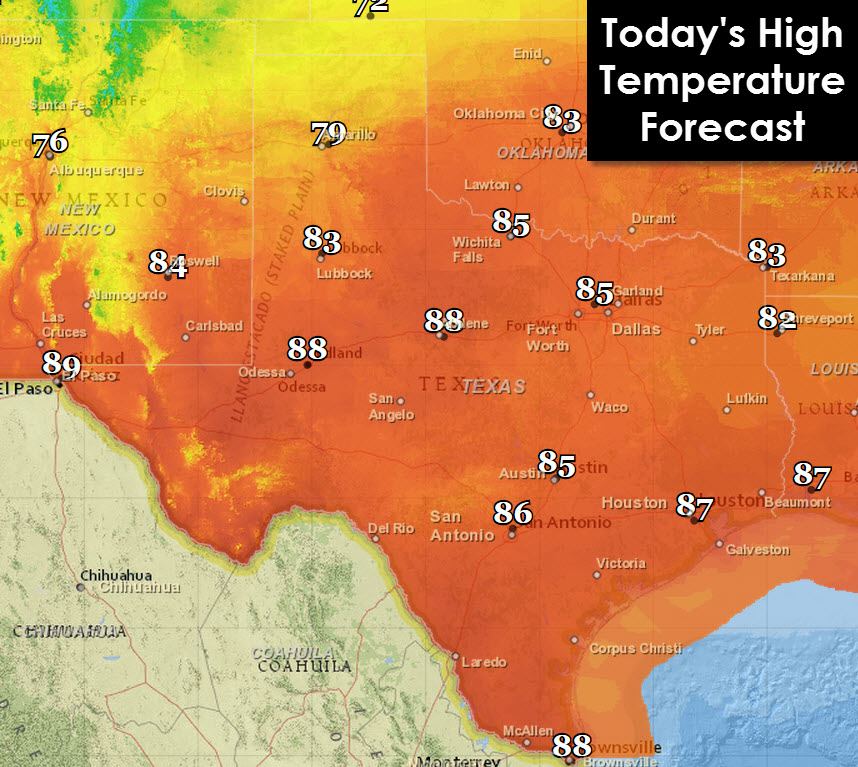 A level 2 possible severe weather risk is in effect for the Permian Basin and part of the South Plains this afternoon and evening. A level 1 marginal risk of severe weather is in place for the Texas Panhandle, West-Central Texas, and far West Texas this afternoon and evening. Strong to severe thunderstorms capable of producing hail up to the size of golfballs, damaging wind gusts of 50 to 70 MPH, and heavy rain are expected. The tornado threat is very low today.
Rain chances will increase tonight across the aforementioned areas along with portions of Northeast Texas. Localized flooding due to heavy rain will be a possibility in addition to a few strong to severe thunderstorms during the overnight hours.
Rain totals over the upcoming 7 days continue to look impressive with more drought relief for areas that need it – along with more rain in areas still underwater. Severe weather will also be possible on Tuesday, Friday, Saturday, and Sunday across Texas. An active weather pattern remains in place this week with the continued threat for severe weather and flooding rains.